Pruned: 7/22/13
- SS
Given that there was some effort to CAP and Space has requested a fighter sweep,  I've put a proposal together to start with one.
To do this we will have to forgo direct escort to Trench and Arty spot planes.  However, we will have overcast and haze like we did in game 2.  (Space this is 100% sure, correct?)
With Zed having that mission down to a Speedy Gonzales art an escort is basically superfluous anyway.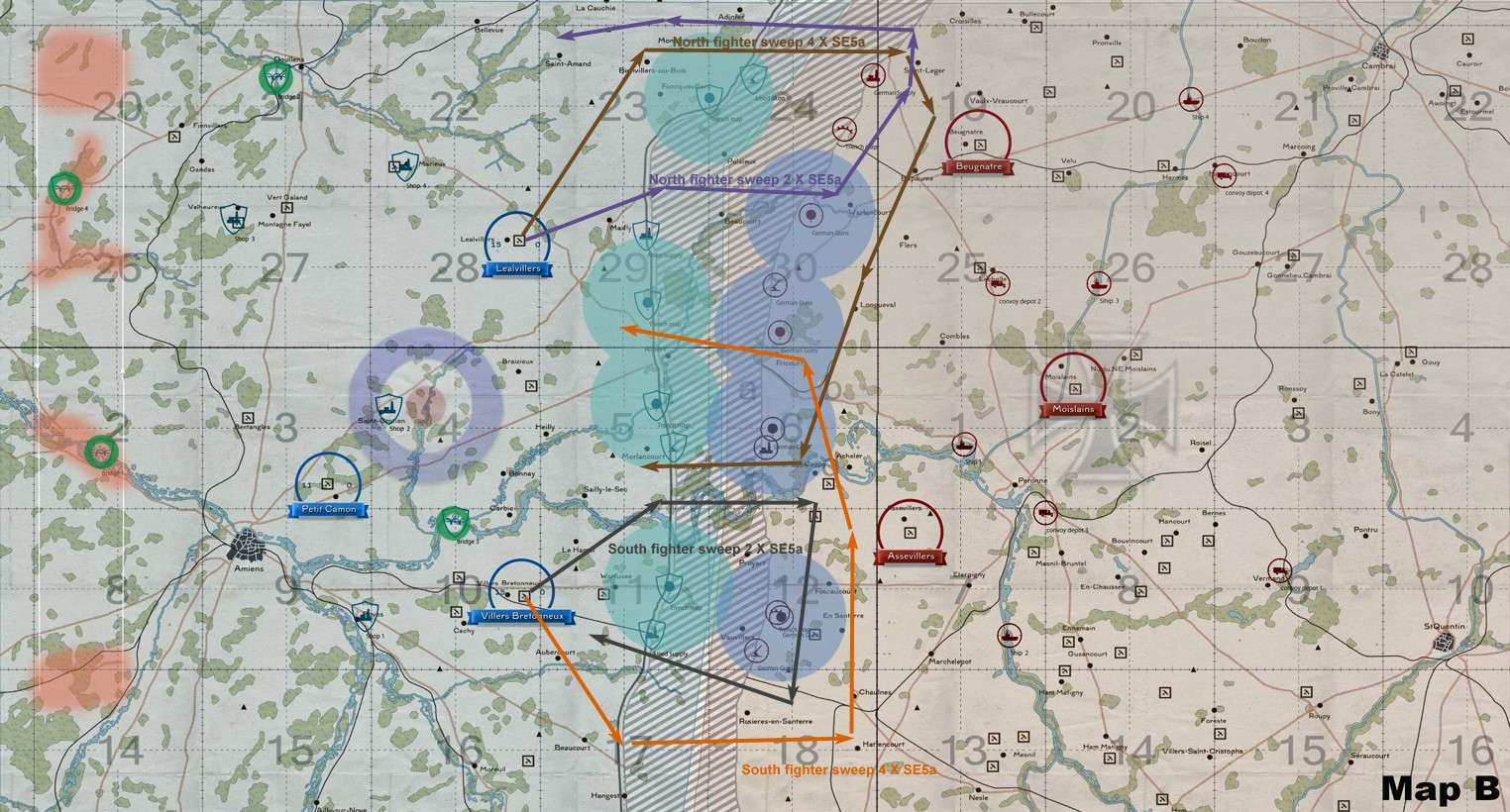 " />
The four plane flights would roll first.  With the overlap, assistance should not be far away.  
This early sweep should disrupt early movement by the enemy along the front.  Hopefully we can net a couple of 2seaters.  With any luck we'll achieve a psychological impact leaving them disrupted for the rest of the game.
If the 2 fighter flights have no encounters they will finish before the 4 fighter flights and can check for active bridge and HQ.
These sweeps will not loiter.  After any engagements keep moving.
Once the fighter sweeps are over we will repeat the defensive strategy of week 3.
One flight will cover the HQ.
One flight will cover the bridge.
One flight will cover the spy zone.
Notice 2 of the bridges are in the spy zone in part of the likely landing areas.  I don't think they wanted to conduct the spy mission on the B map.